Diverse Must-Visit Casinos in Central California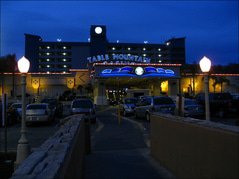 What you'll always hear from the mouth of those who have played in brick and mortar casinos before is how unsurpassable land-based establishments are when it comes to the atmosphere and the gaming experience it could deliver to you and other players. This is true, and if you're an avid better yourself, you'll surely agree to this. This is why even if you ever find yourself in the middle of California, before other things known from the state, it is best that you first turn your attention to the best casinos in Central California.
There are quite a few land-based waging establishments promoted on BlackSheepCasino, some of which could offer you the full-packaged experience that will be enough to satisfy all aspects you're looking for - not only in terms of playing and betting but also the atmosphere of the place, foods and more. Whether you're in the place for a vacation or not, you could follow the latest California casino news for deals and promotions. Knowing the top options you've got will help you assemble that dream itinerary of yours before you go to the place, and this will surely allow you to integrate waging completely on your trip.
Table Mountain Casino
There's simply no denying it that the Table Mountain Casino is by far, one of the biggest casinos in Central California. Its size is so gargantuan that its waging floor comes with the immense amount of slots machines numbering up to 2,000. Some of these machines include incredibly notable titles in the gaming industry, ready to help you have the time of your life with their offers. Aside from its wide array of sots, they also have different card game tables to choose from - different blackjack variants, 3-Card Poker, Roulettes and more. There's even a 700-seat Bingo hall to boot, which further showcases just how important this place is.
If you think that that's already all that it could offer, think again as it could render you even more satisfaction when you see the long list of promotions it has. The bonuses in this place come on a regular basis while grand occasions even come with more lucrative promotions to boot. This place in the Friant City Table Mountain Road is certainly a jewel that you must visit and wage on.
Mono Wind Casino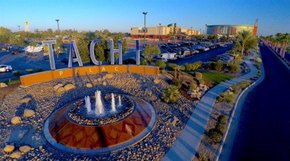 In Rancheria Lane, Auberry California, you'll see this simple yet marvellous waging establishment where slots machines are kings. Although comparing it to the Table Mountain Casino, this one is certainly inferior to it - there's still no doubt that it can provide you with over 300 machines to enjoy. This is something that's more than enough to occupy even the most dedicated wager, and you may find a machine here that would fit right into your requirements and needs. The casino is also known for having one of the most friendly staffs and a system that would surely be appealing and less daunting even for beginners of land-based waging establishments.
Tachi Palace Hotel And Casino
Truly a jewel amid the expanse of Central California, this elegant and posh establishment packs your casino needs all while providing luxurious Hotel rooms that are perfect for those who are looking for a grand weekend getaway. There are 250 rooms to choose from and over 6000 feet in size to move around in, making it easy to see that it qualifies as one of the biggest casinos in Central California. It flaunts a big 2000 slots machines on its waging floor, 24 table games and other luxurious options that would make your waging experience even more engaging and addictive. To complete your experience, the place also has lots of amenities for you to utilise and check out. This includes Live Entertainment options, Restaurants offering delicious meals for you to enjoy, Spa services and even more.
Slots Plus Casino
$1600
Welcome Bonus up to
150%
Casino Name : Slots.lv
Software :

RTG

Flash Play :

YES

Live Dealer Games :

NO